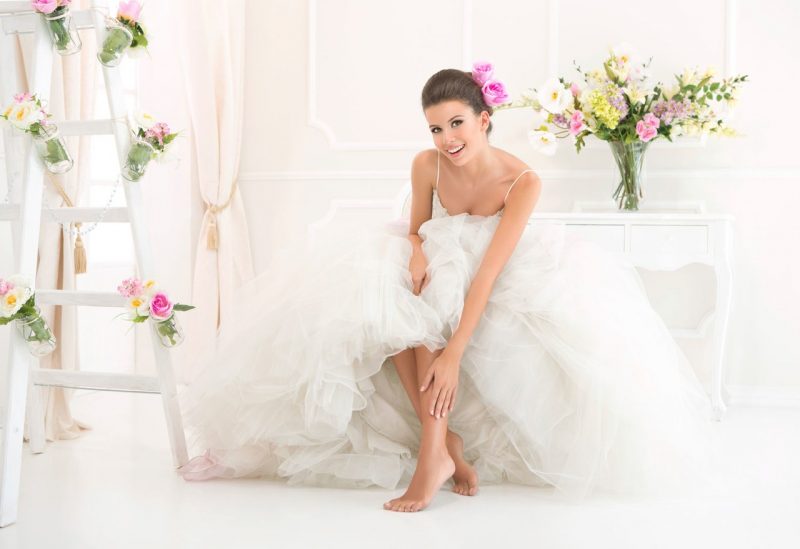 ▪Doesn't every Bride want Silky smooth skin for longer leading up to their wedding day and honeymoon?
▪Every Bride to be is sure to opt for a waxing session before the wedding to ensure that her body and anything else she wants ("intimate area") are nice and smooth for the big day. Waxing is a great way to get ready for your wedding and honeymoon. With a wax right before the wedding, there will also be no need to shave throughout your honeymoon, and you can feel comfortable in your bikini. As gone are the days of shaving, besides, nothing ruins the look of a cute new bikini quite like razor burns. Right…??
▪Waxing removes hair for a longer period of time with the hair being removed at the root leaving lasting results of up to 3-4 weeks before hair re-growth.
▪Legs, hands, eyebrows and facial hair waxing are the most common waxes brides go for regularly. Back and full body waxes are also very common amongst brides to be now. The other more specific types of waxing leading up to the big day are the Intimate areas: The Bikini/Thong wax, Brazilian and the Hollywood. A bikini/thong wax removes hair from the crease of the leg, Sides & High Top. A Brazilian wax removes hair from the front, back and everywhere in between leaving a feminine landing strip and the Hollywood well, No hair is left behind, clean as a whistle. So, brides choose the one you want and are most comfortable with.